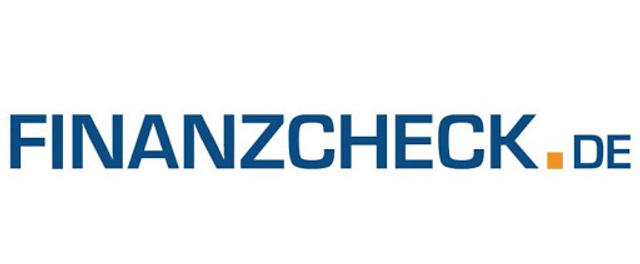 DESCRIPTION
Finanzcheck.de is a comprehensive online platform for financial services that helps consumers optimise their financial situation and find the best deals on the market. With a wide range of tools, resources and comparisons, Finanzcheck.de is a trusted resource for anyone looking to better manage and optimise their finances. The platform offers a variety of services and tools that allow users to analyse their individual financial needs and find the best deals in loans, insurance, investments and more. Whether you are looking for a cheap loan, the best home insurance or a profitable investment, Finanzcheck.de provides the tools and information you need to make informed decisions. An outstanding feature of Finanzcheck.de is the comparison calculator, which allows users to compare different offers in real time and choose the ones that suit them best. In this way, consumers can save time and money by finding the best conditions and prices on the market. In addition, Finanzcheck.de offers regularly updated information, advice articles and financial tips that help to promote financial literacy among users and enable them to make better financial decisions. The platform places great emphasis on transparency and data protection and offers a user-friendly interface to make navigation and use of the offers as easy as possible.
TERMS AND CONDITIONS
Teilnahmebedingungen: Jeder kann an unserem Programm teilnehmen, es gibt nur ein paar Einschränkungen, was die Nutzung angeht. Diese lauten wie folgt: Dem Partner ist es insbesondere untersagt zu versuchen, die Vergütung dadurch zu erlangen, dass er selbst oder durch Dritte unter Verwendung der ihm im Rahmen des FINANZCHECK Partnerprogramms überlassenen Werbemittel, Tracking-Links und/oder sonstigen technischen Hilfsmitteln mittels einer oder mehrerer der nachfolgend genannten Praktiken Kreditanfragen generiert: • Vortäuschung von Kreditanfragen, die in Wirklichkeit nicht stattgefunden haben, z.B. durch die unberechtigte Angabe fremder oder die Angabe falscher oder nicht existierender Daten. • Vorteilsgewährung/Vergütung gegenüber/von Kunden, um diese zu einer Kreditanfrage bei FINANZCHECK zu animieren. • Präsentation von Kreditanfragen/-vergleichen bzw. Hinweise auf FINANZCHECK stehen in Zusammenhang mit irgendeiner Art von Gewinnspielen. • Erfragung bzw. Sammlung von Daten und anschließende Eingabe durch den Partner oder vom Partner beauftragte Personen/Firmen (z. B. Callcenter). • Generierung von Kreditanfragen für FINANZCHECK über nicht zuvor durch FINANZCHECK freigegebene Datenerfassungsformulare/Antragsstrecken. • Verwendung von Werbeformen, die zwar ein Tracking ermöglichen, dabei jedoch das Werbemittel nicht, nicht wahrnehmbar oder nicht in der vorgegebenen Form und/oder Größe angezeigt wird. • Verwendung eines eigenen Domainnamens in dem Begriffe die "Finanzcheck", "Finanz-Check" oder Tippfehler Schreibweisen dieser Begriffe vorkommen. Stichworte (Keywords): Kreditvergleich, Kredit, Darlehen, Kredite, Vergleich, Bank, Autokredit, Konsumentenkredit, Privatkredit, Anleihe, Darlehen Unter den Linkwerbemitteln kannst Du gerne noch weitere Linkwerbemittel erstellen, für den Fall dass Du 10 oder mehr benötigst. Ich muss dann entsprechend das Tracking nachrüsten. Wenn du Emailanfragen hast oder Newsletter, dann geht das auch, allerdings muss alles ohne Brand sein. Ansonsten kriegen wir Probleme mit den Leuten auf der Blacklist. Da können wir dann aber gerne noch mal drüber sprechen, wenn sich da einer für interessiert.
PRICING
| Type | Countries | Device groups | Event ID | Payout |
| --- | --- | --- | --- | --- |
| lead | Global | Android, iOS, Desktop | lead | 24.00 EUR |
DETAILS
| | |
| --- | --- |
| Advertiser | FFG FINANZCHECK Finanzportale GmbH |
| Countries | Germany |
| Start Date | 19 March 2021 |
| End Date | Hopefully never. |
TRACKING
| | |
| --- | --- |
| Deeplinking | Disabled |
| Cookie expiration | 30 days |
ADVERTISEMENTS
| Type | Count |
| --- | --- |
| Text Links | 14 |
| Banners | 100 |
| Feeds | 0 |
| Rich Media | 0 |
| Vouchers | 0 |