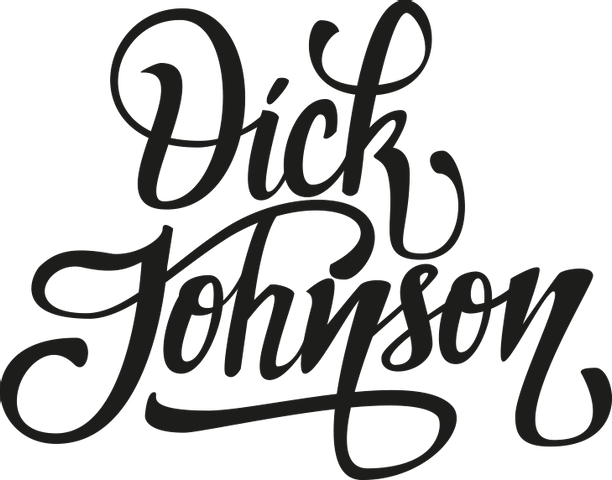 DESCRIPTION
Dick Johnson embodies the fine line between provocation and sophistication. He embodies the Wall Street yuppie who spends his entire fortune on luxury and at the same time attaches great importance to his etiquette. The products, the mission and the inspiration spring from a philosophy of no fear and no doubt. With luxurious products and a confident attitude, Dick Johnson offers a unique sense of well-being to both the discerning gentleman and the modern woman. Dick Johnson is the creator of the cult product "BALL WAX" - a testicle wax that causes a sensation, as well as the world's best-selling bar oil "SNAKE OIL" with exclusive whisky and vanilla notes. Dick Johnson is synonymous with men's cosmetics in Finland, comparable to the fame of "Tempo" for handkerchiefs in Germany. The range includes over 1,200 grooming products for men who care about their appearance and for women who want their men to care more. Dick Johnson offers products such as classic razors that have been passed down from generation to generation, as well as grooming products for beard, hair and skin that are specifically designed to meet the needs of the modern man. Finally, Dick Johnson's extensive range is also available in Germany and offers a wide selection of razors, pomades, beard oils and face creams that is unparalleled in Germany.
TERMS AND CONDITIONS
A transaction is valid when the customer reaches the "thank you page" Alle Kanäle können beworben werden.
PRICING
| Type | Countries | Device groups | Event ID | Payout |
| --- | --- | --- | --- | --- |
| sale | Global | Android, iOS, Desktop | Default | 10.50% |
DETAILS
| | |
| --- | --- |
| Advertiser | DickJohnson |
| Countries | Germany |
| Start Date | 14 June 2021 |
| End Date | Hopefully never. |
TRACKING
| | |
| --- | --- |
| Deeplinking | Disabled |
| Cookie expiration | 30 days |
ADVERTISEMENTS
| Type | Count |
| --- | --- |
| Text Links | 12 |
| Banners | 30 |
| Feeds | 0 |
| Rich Media | 0 |
| Vouchers | 1 |